You may have seen some Hutchinson Healthy Neighborhoods Initiatives signs around town. A couple of newly named neighborhoods -- SW Bricktown and College Grove -- are forming community identities, complete with Facebook pages, events and more as part of the initiative. 
The Hutchinson Healthy Neighborhoods Initiative breathes new life into neighborhoods by promoting them and working to make them attractive areas for new residents to move. Their Facebook page says they can help neighborhoods in the following ways:
Begin to organize as a group

Identify community resources to help residents improve neighborhood conditions

Form a neighborhood identity/name
Develop an action plan to improve the marketability of your neighborhood

SW Bricktown neighborhood, Hutchinson KS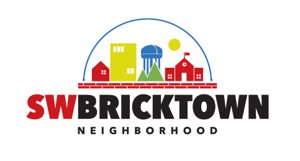 SW Bricktown and College Grove neighborhoods are already coming together as unique communities. SW Bricktown is currently planning its carnival, which will take place at 5 p.m. Monday, May 8, at Avenue A Elementary. The neighborhood also posted on its Facebook page about a joint effort between Avenue A fourth-graders and Hutch High students to plant a salsa garden.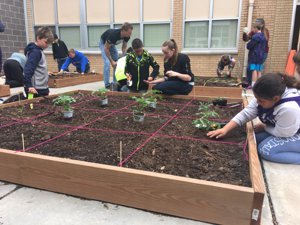 The photo above was pulled from the SW Bricktown FB page depicting the effort to create the salsa garden. You can check out the SW Bricktown FB page here! 
See homes for sale in the SW Bricktown area  
 College Grove neighborhood, Hutchinson KS
College Grove is in the midst of a fun stencil project that involves volunteers painting a College Grove tree on participating residents' sidewalks and/or driveways.
College Grove also now has a group on NextDoor, an app that helps neighbors connect and share relevant news.
You can see the College Grove FB page here!
See homes for sale in the College Grove area